About Classic Flights Wanaka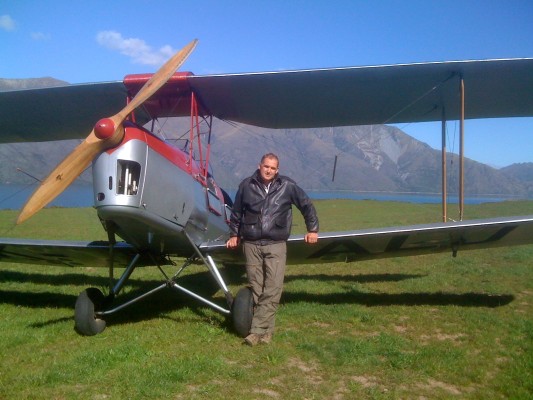 Peter Hendriks
Chief Pilot, Peter Hendriks is passionate about Aviation. From an early age Peter had a keen interest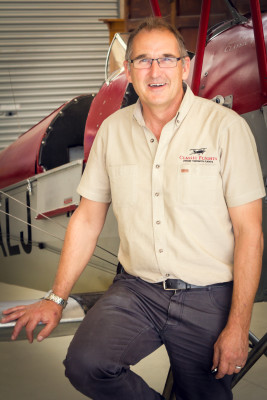 in vintage aircraft and has had the opportunity to fly a wide range of classics over the years including the Gypsy Moth, Tiger Moth, Fox Moth, de Havilland Dragonfly, Dominie, Dragon Rapide, Chipmunk, Stearman, J3 Cub, Ryan, P51 Mustang and Harvard – and more recently the Waco. Of all these aircraft the Tiger Moths are his favourite and he likens flying them to "like wearing an old pair of slippers".
In the late 1990's Peter piloted the de Havilland Dominie for a TV Documentary with Maggie Barry flying around the west coast of NZ tracing some of the early pioneer aviators as part of the 50th Anniversary of NAC (now Air New Zealand).
In 2010, Peter and wife Julie flew one of the Tiger Moths around the entire coastline of New Zealand. The journey took 3.5 weeks, covering 6,500km. Seeing the entire country from the air was an amazing experience and the freedom of flying following the pioneering spirit was a special journey.
Peter loves sharing his passion for these vintage aircraft with his customers, along with being able to showcase the spectacular scenery the Southern Lakes region from the air.