Wanaka Scenic Flights
1930′s Waco – "Wanaka Grandview" $249 per person (min. 2 pax)
A 30 minute scenic flight over the absolute best of Lake Wanaka in the latest addition to the fleet at Classic Flights.
This beautiful open cock-pit 1930′s
Aircraft seats two passengers in the front seat side by side and is the only one of its kind in New Zealand.
Wing your way together over Lake Wanaka, Glendhu Bay, Mou Tapu and Mou Waho Islands before returning via Stephensons Arm to Wanaka Airport with majestic views of Mt Aspiring and the Southern Alps on your wingtip.
** Passenger weight restriction of 90kg per person applies in Waco aircraft
1940′s Tigermoth – "Wanaka Highlights" – $255 (min. 1 pax)
Enjoy a 20 minute scenic flight over the township of Wanaka, including Lake Wanaka,Lake Hawea and surrounding areas.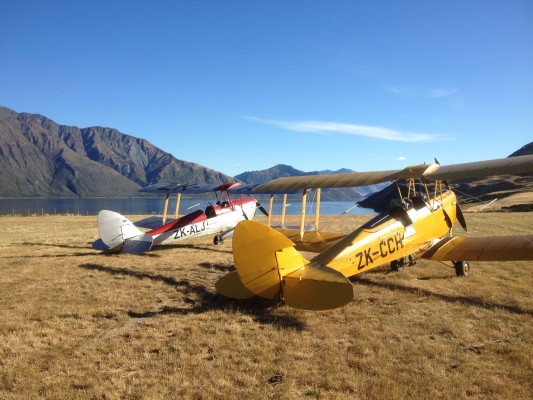 This flight takes in some of the most stunning scenery in the South Island with the backdrop of Mt Aspiring National Park and the Southern Alps.
1940′s Tigermoth – "The Ultimate Barnstormer" $299 (min. 1 pax)
Not for the faint-hearted! This 30 minute flight includes some of the aerobatic skills of the by-gone era.
The journey will also include some of the most spectacular scenery in the region, taking in Lakes Hawea and Wanaka, coupled with the backdrop of Mt Aspiring National Park and the Southern Alps.
** A weight restriction of 100kg applies for aerobatic manoeuvres
"Freedom of Romance" – $395 per person (min. 2 pax)
This unique experience depicts the romance and nostalgia for which these biplanes were renowned.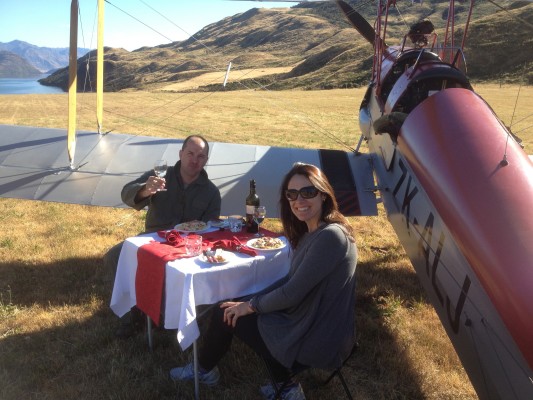 The flight, in either 2 Tigermoths or the Waco will take you over the Wanaka township before heading up the lake to land at a remote location on a high country station. Enjoy a private picnic lunch in this tranquil setting beside the lake, while enjoying a bottle of our favorite Central Otago wine. Relax and unwind before the Pilot/s returns to fly you back to Wanaka Airport taking in yet more of the majestic scenery of this area.
(Allow 2 – 2.5 Hrs)
*Weight restrictions apply in Waco aircraft only